fair photographer berlin
Our team of photographers is available for you in Berlin and throughout Germany.
Fair photography in Berlin and throughout Germany
Fair photographers for your company-specific goals
As trade fair photographers, we are confronted with the diverse expectations of our clients: photography of the entire trade fair or a trade fair stand and the trade fair stand environment, photography of the products or services exhibited at the trade fair, and photography of stand visitors and trade fair party guests. And of course a photographic documentation of the entire course of the trade fair – from setting up to dismantling the stand.
As our customer, you expect from us as trade fair photographers not only technically perfect image material that you can use for PR purposes in different media, but also photos of your exhibition stand, your products (or service), your guests and ultimately your company that reflects your desired way. No matter whether traditional, innovative, dynamic, ecological or what your specific positioning is. After all, you are not organizing your trade fair appearance for the sake of it. Your goal is the optimal marketing of your company, your products or your service.
As Berlin trade fair photographers, we want to give you the best possible support with our photographic knowledge!
Example from our current work as fair photographers: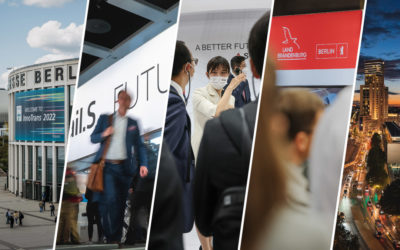 Die InnoTrans 2022 geht für uns Eventfotografen mit 7 Einsätzen an 3 Messetagen zu Ende. Die InnoTrans ist eine internationale Fachmesse für Verkehrstechnik mit dem Schwerpunkt Schienentechnik auf...
read more
Contact us!
In order to be able to assess your event in the best possible way, we look forward to a few key data:
Location of the event

Kind of event

Size of the planned event

Scheduling of your event

Time frame of the photographic accompaniment at the event

Important guests (VIPs)

Other relevant information
Fair photographers from Berlin with experience and skill
With our work as fair photographers, we have specialized in the field of fair photography. We are therefore aware of the different requirements as fair photographers. Just like we know almost all exhibition centers in Germany. In a large number of commissioned work for existing and new customers, we were able to demonstrate our competence as fair photographers several times. Not just in Berlin.
Specific exhibition experience: We have been working as fair photographers for many years. We know almost every exhibition center in Berlin and throughout Germany. This experience helps us to stage your trade fair stand, your products or services and your guests in the best possible way according to your ideas at the respective locations.
Customer-specific targets: If you book us as a trade fair photographers, our first question is the goals of your participation in the fair and the positioning of your company. In a preliminary meeting we try to understand you and your company and to follow the visual language for it. This preliminary discussion is the basis of our preparation for us to be able to meet your individual requirements for us as a trade fair photographer in the best possible way.
Craftsmanship and style: As a trade fair photographers, we are not concerned with realizing ourselves as artists with our personal aesthetics. You want photos that you can use without reservation. Handcrafted excellence is sufficient for good photos. For very good photos, however, a dash of creativity is required to understand and implement your style. We know that and take ourselves back to the extent that you benefit from the existing creativity without having to fear artistic pretensions of your fair photographer. And to get not only good, but special photos.
Flexible requirements: What do a trade fair stand, a trade fair exhibit and a trade fair visitor have in common? Nothing. Except that they all want to be staged as best as possible by the fair photographer. So again the egg-laying wool milk sow is in demand. Or a fair photographer who has enough experience in event, product and people photography – like us.
In use all over Germany: We are trade fair photographers from Berlin and with Berlin we already have an extensive field of activity in trade fair photography. But in addition to Berlin, there are also other locations that we are happy to serve. So don't be shy, we love to travel!
an overview of our customer list: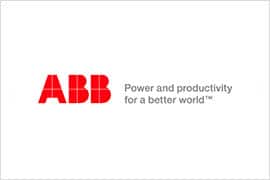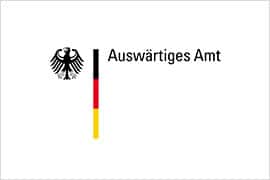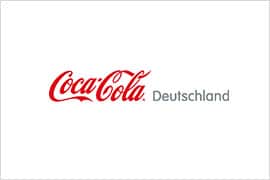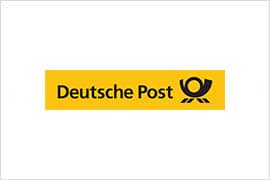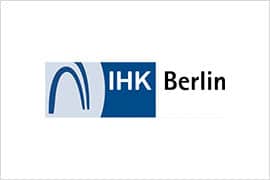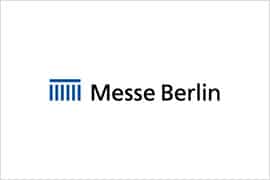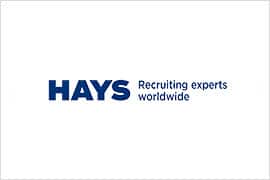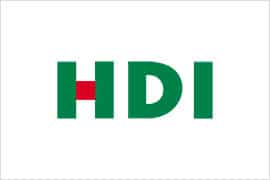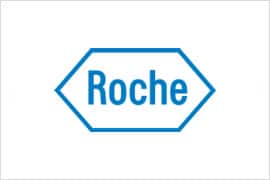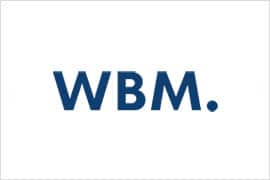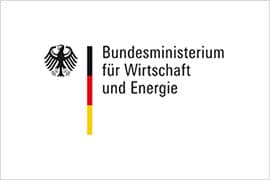 The fair photographer as a Swiss knife
We have already mentioned it: A trade fair photographer is ideally an egg-laying wool milk sow. Presenting a trade fair exhibit in the best possible way is a challenge of the fair photography itself and requires knowledge of product photography, for example. In addition to the incidence of light and perspective, the staging is an important point. Usually in the studio under ideal conditions, the exhibition stand offers increased demands on the problem-solving skills of the fair photographer.
The same applies, with different requirements, to the photography of your exhibition stand. Knowledge of architectural photography is just as beneficial as that of event photography – depending on whether you want to see your stand as a stand builder or as part of your trade fair appearance. And then there is people photography to stage your guests accordingly.
In trade fair photography, all of these basics meet an environment that only appears constant at first glance. Exhibition halls are different. And the exhibition stands also differ. Then there is the thematic focus of a trade fair: a trade fair in a digital environment is again very different from a trade fair for mechanical engineers. It is good if the fair photographer already has experience with all of these topics and different framework conditions.
We have. Take a look at our references. Or also on our working examples as fair photographers.
Fair photography with professional preparation and implementation
Could we convince you of our competence as a trade fair photographer with our work samples? That's our pleasure! Then contact us here in Berlin without any obligation, so that we can go through your individual wishes and requirements for the fair photography. The scope of services and the associated costs differ depending on the requirements and therefore require personal coordination.
After placing the order for the photographic accompaniment of your trade fair appearance, we compare your specifications, requirements and goals, as well as your company positioning. We also need information from you about the planned schedule and expected guests. On the basis of this information, we will take a close look at the conditions at the trade fair and plan suitable productions for trade fair photography.
After successful implementation, we sift through the image material, select it and prepare it for you. So that you can work with the processed image material shortly after our assignment as a trade fair photographer. If you need retouching or paper prints of selected photos, we will be happy to deliver it to you. And of course all pictures from our trade fair photography are available to you with full rights to use!
We look forward to your inquiry!